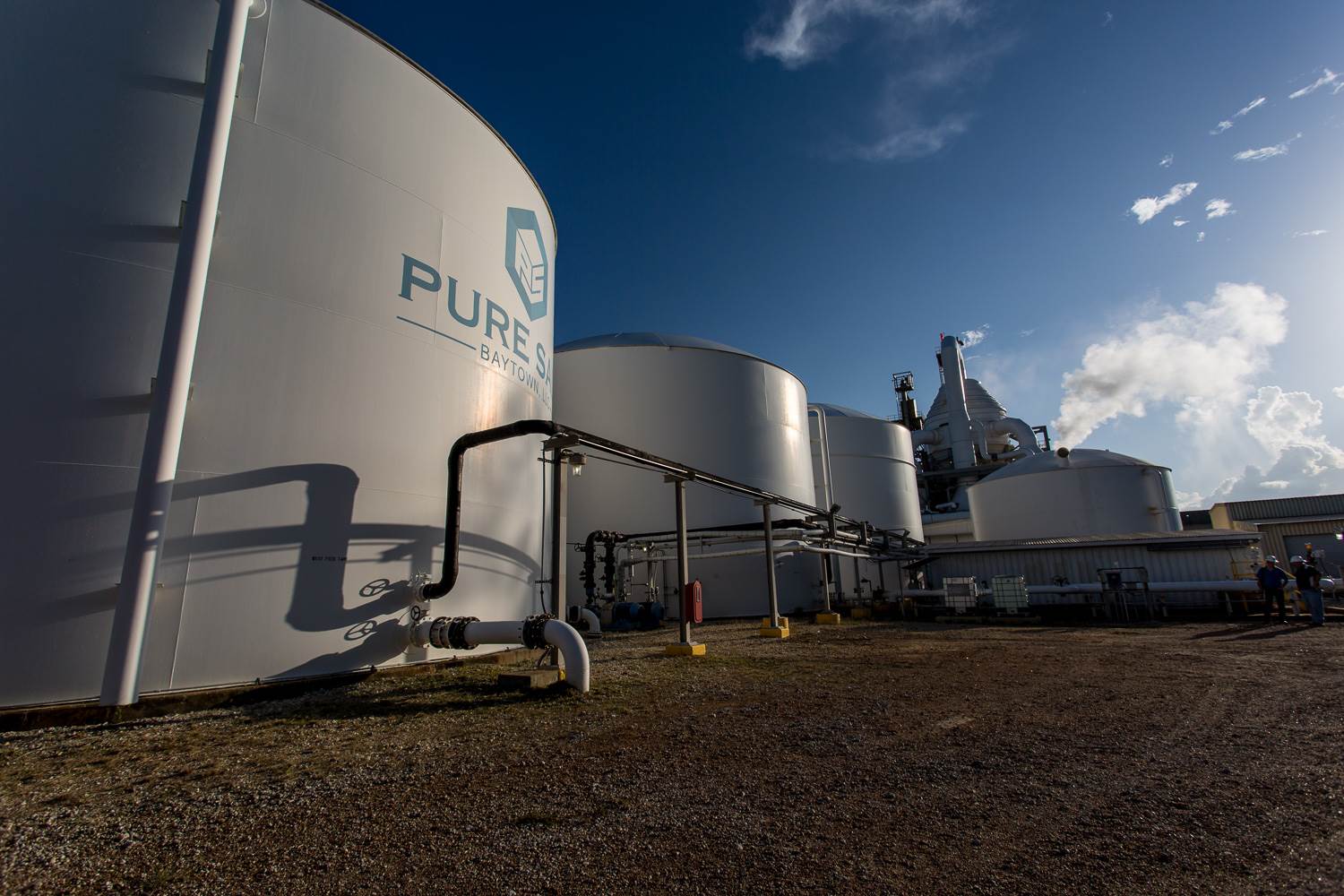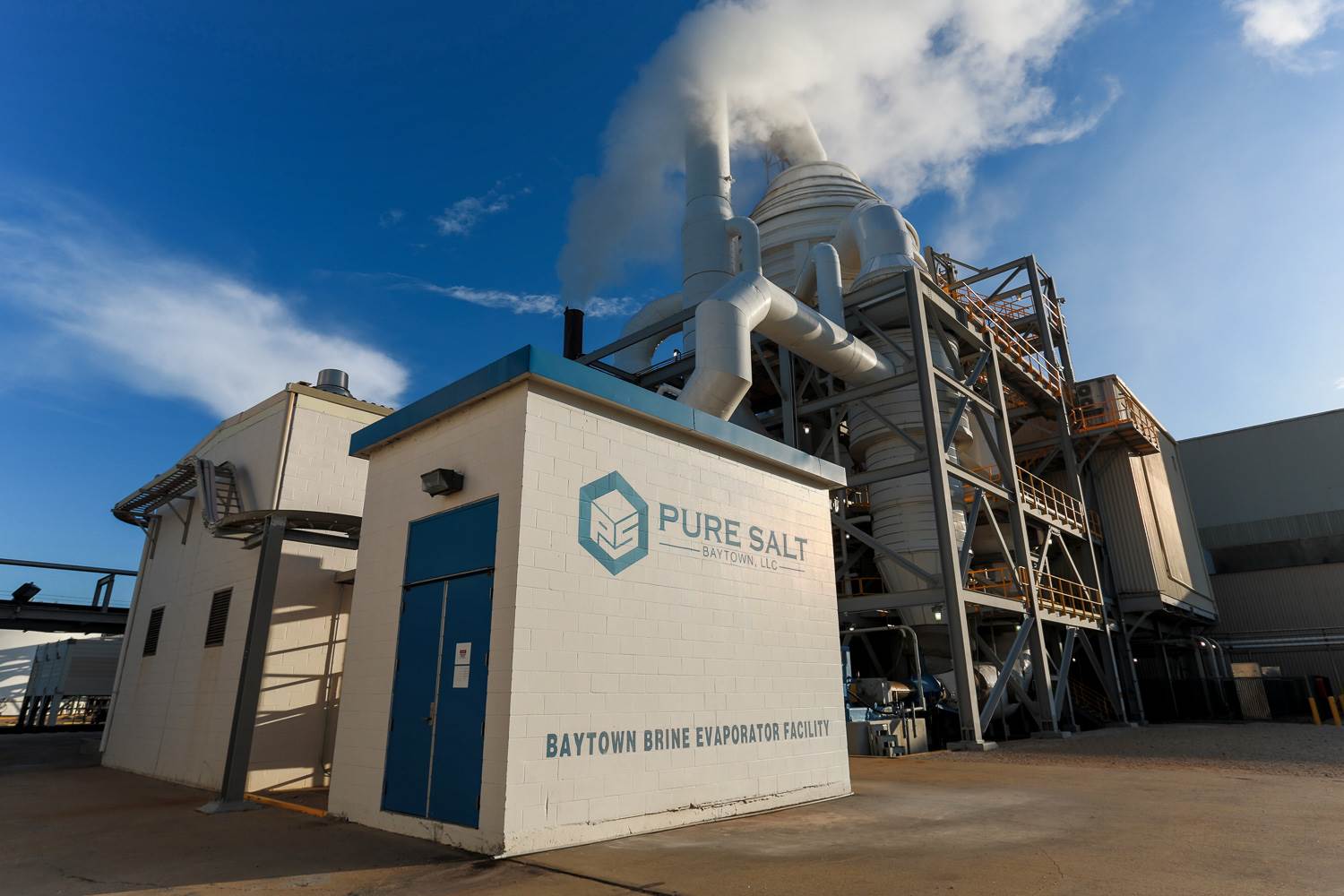 Pure Salt
Baytown, Texas Facility
Pure Salt Baytown facility receives and stores the treated brine from our Mont Belvieu facility.
Pure Salt Baytown operates a single-effect, HPD Mechanical Vapor Recompression (MVR) crystallizer to evaporate the water and crystallize solid NaCl.
Separates and washes the solid NaCl crystal from the bulk liquid by centrifugation
Conveys high-quality salt to Covestro Chlor-Alkali plant and/or dries the salt in a fluid bed dryer and dry handles the salt for commercial sale.
See our Salt Crystallizer System Design>